March 7, 2019 was NAMA's inaugural celebration of National Vending Day, a special day set aside to recognize those who make, sell and enjoy vending machines and the products they offer. Whether we realize it or not, the vending industry has played a role in our lives at one point or another, from the vending machines in a break room to the highway rest stop and everywhere in between. In fact, the impact of the Convenience Services industry, which the vending industry is part of, is larger than most of us realize and has had an economic impact of close to $25 billion. Now, that is something worth celebrating. 
Instead of waiting until March 7, 2020 for the next celebration, celebrate vending machines and your New York City employees every day. Consumers know what they want to eat or drink, and they know when they want it. Help them understand that their break room snack and beverage vending machines are a great on-site resource.

Below are a few suggestions that can spark employee excitement and share information about the delicious products that are available.

Taste-testing Event
It's no surprise that humans are known for avoiding change, and that includes trying a new healthy snack or beverage. New flavors or textures can be daunting especially when it comes to spending money. Encourage your New York City employees to enjoy new flavors and textures by offering a taste-testing event. Whether it's once a month or once a quarter, it's a great opportunity for your employees to experience something new, and you can learn which products are more likely to sell.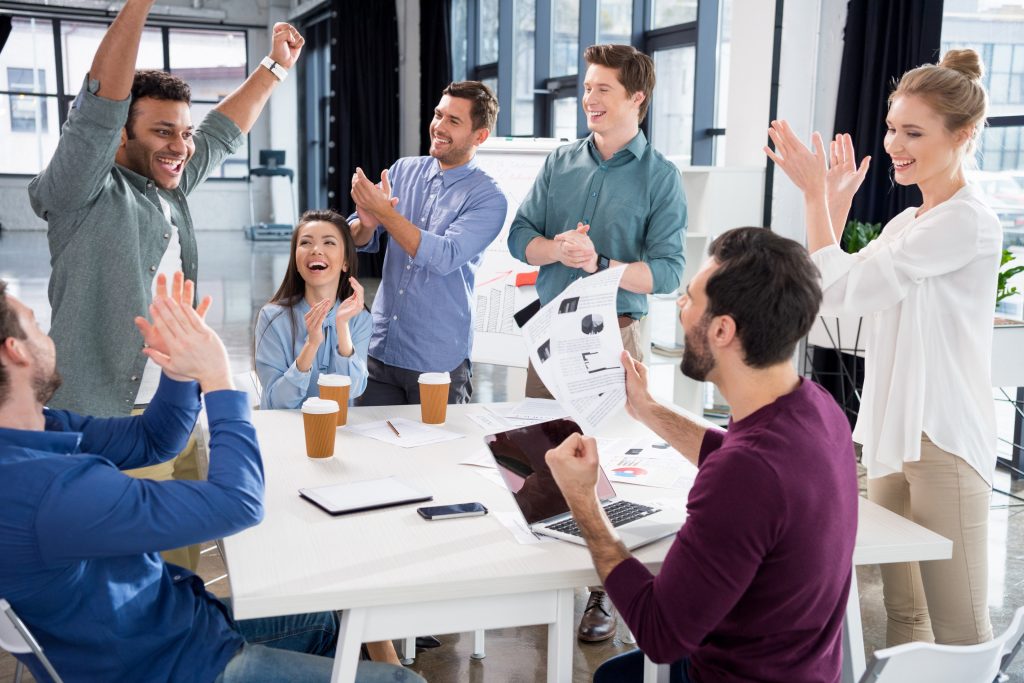 Trivia Competition
A little friendly competition is fun, and it can increase camaraderie and morale. Consider hosting a special event like a vending trivia competition with vending-related prizes. There are a lot of interesting facts about vending machines out there. Here are a couple questions to get you started.
When did the first reference to a vending machine occur? (answer: 215 BC by Hero of Alexandria, an engineer and mathematician in first-century Roman Egypt. He created a machine that accepted a coin and dispensed holy water.)
When did the U.S. Post Office start using stamp vending machines? (answer: 1905)
On-site Events
Host an on-site event celebrating your employees. As part of the celebration include product discounts or snack and beverage giveaways and programs where employees can earn currency for products available in the break room. Everyone likes to get something for free or at a discounted price, even in the break room.

The Break Room
Spruce up your New York City break room. Bright, cheery and welcoming spaces are more likely to attract employees than the bleak, gray break rooms of yesterday. If possible, include plants, brightly painted walls and several separate seating areas that encourage spontaneous conversation, collaboration or a moment of relaxation.
Lastly, consider revamping your current refreshment services or adding new ones to your office break room or school lunchroom. Healthy Vending can help you create a customized menu with the right combination of products for your New York City employees or students. For more information, call us at 917.572.3671.