The Center for Disease Control (CDC), partnering with the Alliance
for a Healthier Generation, has updated its School Health Index (SHI). The 2014 SHI guides school-based obesity prevention and health promotion efforts. The SHI is a valuable tool that New York City area schools can use to help reduce childhood obesity in addition to other measures.
Healthy Vending welcomes the Alliance for a Healthier Generation and the CDC as partners in its efforts to reduce childhood obesity in New York City area schools. Healthy Vending helps New York City students stay healthy and ready to learn.
The Alliance has replaced its Healthy Schools Program Inventory with the School Health Index (SHI). By offering a unified assessment tool, the CDC and the Alliance make it easier for schools to implement policies and practices that can help students stay healthy and ready to learn. SHI benefits include:
• Less confusion about which evidence-based assessment tool to use.
• Monitoring and alignment of school-based health policies and practices with national surveillance systems.
• Better coordination of training and technical assistance between the CDC and the Alliance.

Two versions of the SHI exist and can be accessed from both the CDC and Alliance's Healthy Schools Program websites, https://schools.healthiergeneration.org/ and www.cdc.gov/healthyyou.
The SHI Self-Assessment & Planning Guide 2014 is an online self-assessment and planning tool that schools can use to improve their health and safety policies and programs. It's easy to use and completely confidential.
The SHI was developed by CDC in partnership with school administrators and staff, school health experts, parents, and national non-governmental health and education agencies to:
• Enable schools to identify strengths and weaknesses of health and safety policies and programs.
• Enable schools to develop an action plan for improving student health, which can be incorporated into the School Improvement Plan.
• Engage teachers, parents, students, and the community in promoting health-enhancing behaviors and better health.
The SHI is based on CDC's research-based guidelines for school health programs, which identify the policies and practices most likely to be effective in reducing youth health risk behaviors.
The SHI 2014 features:
• Updated nutrition content to align with new USDA regulations,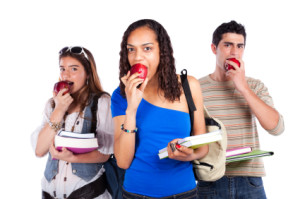 including Smart Snacks in School nutrition standards.
• Revised physical education content to align with updated national standards and advancements in physical activity programming.
The Alliance for a Healthier Generation's Healthy Schools Program has adopted CDC's SHI assessment tool to help schools assess their current policies and practices as well as track progress over time.
For more information about healthy snack and beverage options available to schools, contact your New York City vending partner, Healthy Vending, at 917-572-3671.