Better eating habits are starting to make a difference in New York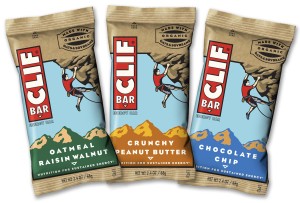 City and the rest of America. For the first time in decades, obesity rates have leveled off for adults and school aged children, according to a recent New York Times data analysis. For younger children, obesity has actually declined. The amount of full calorie soda consumed has fallen by 25 percent since the late 1990s.
What accounts for this good news? Health experts say people have started to realize they were consuming too many calories.
The government organized public health campaigns in response to reports showing obesity was taking its toll on the American population. "I think people are hearing the message, and diet is slowly improving," said Dr. Dariush Mozaffarian, the dean of the Friedman School of Nutrition Science and Policy at Tufts University.
This is a major piece of good news for New York consumers. Healthy Vending applauds the work that the scientific community, public service agencies and nutritionists have done to reverse the obesity epidemic. The improvement is the result of decades of hard work.
In 1999, researchers from the Centers for Disease Control and Prevention published a paper in The Journal of the American Medical Association that turned into something of a blockbuster. The paper illustrated worsening obesity rates in the 1980s and 1990s in all 50 states.
Shortly afterward, then surgeon general Dr. David Satcher issued a report — "Call to Action to Prevent and Decrease Overweight and Obesity." This 2001 report summarized the evidence that obesity was a risk factor for several chronic diseases. He said controlling children's weight should be a priority to prevent the onset of obesity-related illnesses.

We launched Healthy Vending in 2000 to support New York consumers who wanted to maintain healthy diets and consume less calories. Healthy Vending became one of the companies committed to the battle against obesity.
Gradually, our message began to take hold.
By 2003, 60 percent of Americans said they wanted to lose weight, according to the Gallup Organization, up from 52 percent in 1990 and 35 percent in the 1950s.
The Affordable Care Act, passed in 2010, required chain restaurants to publish the calorie content of their meals. The government also required healthier school lunches.
Beverage companies began marketing diet drinks and invested in new products with less calories, including iced teas and flavored water.
There is still work to do. Kevin Hall, a researcher at the National Institutes of Health, estimated that for Americans to return to the body weights of 1978 by 2020, an average adult will have to reduce calorie consumption by 220 calories a day. The recent reductions represent just a fraction of that change.
Health Vending stands ready to help in the effort to improve the environment for those New Yorkers who want to follow healthy lifestyles. One of the most unique aspects about our company is that we provide these healthy products conveniently for consumers.
For more information about healthy snack and beverage options available to the vending industry, contact your New York City vending partner, Healthy Vending, at 917-572-3671 to discuss your customized break room solution.