Business owners in New York City need to review the quality of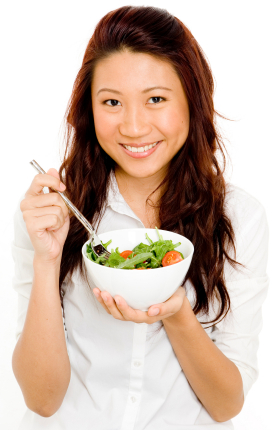 their employees' wellness every year. This is important because employees are a business's most important resource. The need is becoming especially important in light of some new statistics about obesity and its related problems.
Government and industry have invested untold billions in fighting obesity since the "Nation At Risk" report by the American Heart Association and the Robert Woods Johnson Foundation warned about rising obesity more than a decade ago. After much education and health initiatives, obesity rates managed to level off in 2011. But that progress has been short-lived.
The obesity rate among U.S. adults in 2015 climbed to a new high of 28.0 %, up 2.5 percentage points since 2008. This represents an increase of about 6.1 million U.S. adults who are obese.
These results are based on more than 175,000 interviews conducted each year from 2013 to 2015 and more than 350,000 interviews conducted each year from 2008 to 2012 as part of the Gallup-Healthways Well-Being Index.
In addition to the 28.0% who are obese, another 35.6% of adults are classified as overweight, with 34.6% normal weight and 1.8% underweight.
As with obesity, diabetes generally has trended upward since 2008. The rates of both conditions declined slightly in 2011, only to see annual upticks in the years since.
Obesity and diabetes have increased for all races since 2008, though unevenly. Both rates have increased much more among whites than among blacks, Asians and Hispanics. Blacks have the highest obesity rate by far, followed by Hispanics.
Obese adults are about 4.7 times more likely to be diabetic compared with those who are normal weight, a probability that doesn't vary significantly for individual racial or ethnic groups.
Research has demonstrated that obesity and its associated chronic conditions cost the U.S. economy $153 billion per year in unplanned absenteeism due to poor health.
Obesity affects all elements of well-being, not just physical wellness. It is associated, for example, with lower financial and social well-being. While obesity can diminish overall well-being, the relationship can also work in reverse; high well-being can reduce the chances of being obese. Those who have high well-being in five areas – purpose, social, financial, community and physical – are less likely to be or become obese.

Workplaces can develop interventions targeting the behaviors linked to obesity. While exercise and healthy eating are important factors, others include smoking, depression, food insecurity, not having a safe place to exercise, not having a personal doctor and poor dental habits.
Having an accountability partner who encourages healthy choices and learning new and interesting things daily also deters obesity.
It is also important to recognize those occupations that are most at risk for obesity, including transportation, manufacturing/production and installation/repair workers.
By addressing obesity on all relevant fronts, it is possible to reverse the upward trend and, in turn, decrease diabetes rates as well.
For more information about healthy snack and beverage options, contact your New York City refreshment services provider, Healthy Vending at  (917) 572.3671 to discuss your customized break room solution.