When we launched Healthy Vending in the greater New York City
area in 2000, we understood that consumers want healthier snacks and beverages. There was plenty of research to prove this. Lots of school districts in and around New York City were enacting healthy food and beverage rules.
When we announced Healthy Vending, the positive consumer reaction in New York City confirmed everything we believed about the demand for these products. One of the most unique aspects about our company is that we provide these healthy products conveniently for consumers.
The Nielsen Global Survey of Snacking polled more than 30,000 consumers in 60 countries in 2014 and found that consumers everywhere are shifting their habits to healthy snacking. This survey is one of many we have seen that confirms the big demand for healthy snacks.

Global demand means a lot in New York City, since it is a very global community.
This survey also quantifies another important fact about snacking today; snacking habits are changing. Snacking is becoming a form of meal replacement as consumers' work schedules are less structured. Hence, consumers who want to follow a healthy lifestyle want their snacks to be healthy because the snacks are now a more important part of their daily lifestyles.
Healthy Vending provides a service that will allow New York City locations to allow their employees and/or patrons to remain on-premises for their nutrition and energy needs. Hence, employees and partrons value the location as an employer and/or business provider.
Here are some highlights of the recent Nielsen Global Survey of
Snacking Survey: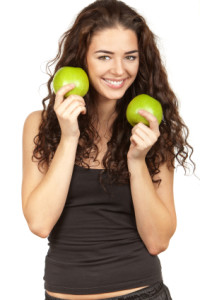 • Snacks with all natural ingredients are rated as very important by 45% of respondents and moderately important by 32%; natural ingredients were the highest of 20 health attributes queried. Following this came the absence of artificial colors (44%), absence of GMOs (43%) and absence of artificial flavors (42%).
• One third of respondents want snacks low in sugar (34%), salt (34%), and calories (30%).
• Environmentally-conscious consumers think it important that snacks be sourced sustainably (35%), organic (34%) and use local herbs (25%).
• Nutrition is the leading reason why respondents snack (63%), followed by getting an energy boost (61%).
• One-fourth of those surveyed want snacks that have either low or no carbohydrates.
• About one-third are looking for beneficial ingredients, rating fiber (37%), protein (31%) and whole grains (29%) as very important attributes in the snacks they eat.
• Environmentally-conscious consumers believe it is very important that snacks include ingredients that are sourced sustainably (35%), are organic (34%) and use local herbs (25%).
• While snacks are still consumed to satisfy hunger between meals, 45% consume snacks as a meal alternative—52% for breakfast, 43% for lunch and 40% for dinner.
For more information about healthy snack and beverage options available to the vending industry, contact your New York City vending partner, Healthy Vending, at 917-572-3671 to discuss your customized break room solution.