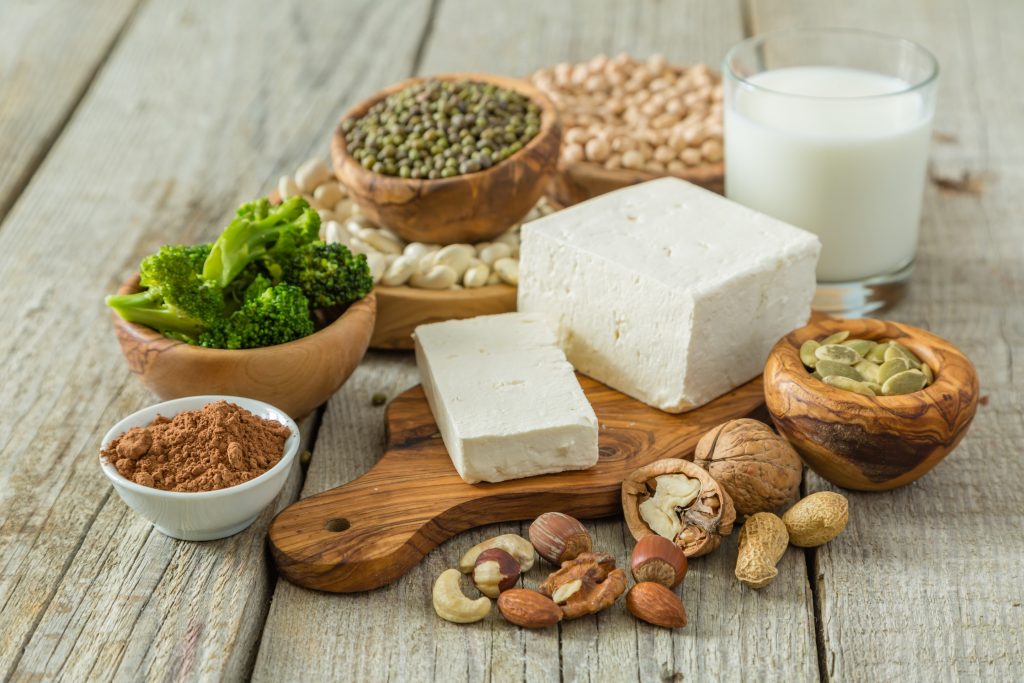 The number of healthy snack and beverage options available in New York City break room vending machines continues to grow, and that's a good thing. KIND Healthy Snacks (KIND) recently released its first annual report reviewing the top food and nutrition trends for 2019. Let's take a look.

Seed Butters
Consumers saw an increase in the number of alternative nut butters such as almond butter, cashew butter and walnut butter in 2018. This year, a new choice, seed butters, will hit the shelves, if they haven't already. Seed butters such as sunflower, pumpkin and watermelon seed butters have a good fat profile, like alternative nut butters, but may be a viable choice for those individuals with nut allergies.
2. Ugly Produce
Perfect looking produce will need to make some more room on the shelf for ugly produce in 2019. What is ugly produce? It's the almost six billion pounds of fruit and vegetables that are not harvested or are harvested but not sold to stores each year because they don't look perfect. The ugly food movement – or stopping ugly produce from ending up in a landfill – continues to expand and reduce the amount of produce that ends up in a landfill as new retail programs become available in New York City.

3. African-inspired Flavors
While African spices and super foods like harissa, berbere, dukkah, ras el hanout and tiger nuts have been present in the American culinary scene for many years, they can now be found in more conventional formats such as condiments, grain snacks and protein rubs.

4. Digestive Health
As science has developed a better understanding of the human body, the importance of maintaining good digestive health has grown. Gut health, as it's also known, plays a critical role in one's overall health and wellness. In 2019, New York City consumers are likely to find an increase in fiber, prebiotics and probiotics in the snacks and beverages they enjoy.

5. Added Sugar Versus Naturally-Occurring Sugar
Understanding the difference between sugar added during the manufacturing process and naturally-occurring sugar is important. While sugar is still sugar, vitamins and minerals accompany naturally-occurring sugar such as those in an apple. Added sugar is just that – sugar. A recent statement by the FDA explains why added sugar can have a negative impact on a New York City individual's health. "It is difficult to meet nutrient needs while staying within calorie requirements if you consume more than 10 percent of your total daily calories from added sugars."

6. Protein Alternatives
The days of having limited non-dairy or non-meat protein sources available is gone. Today's consumer can choose from plant or insect-based proteins as well as lentils and soy. Snack bars, chips, meat-free burgers or sausages and dairy-free yogurts and cheeses are likely to use nuts, extruded seeds, beans, water lentils or algae as their primary protein source.

7. Transparency
During the past year, accountability and transparency had a big impact on how companies design snack and food packaging. In everyday terms that means that companies were more upfront and open about the information on nutrition labels, ingredient lists, and marketing claims. 2019 will see companies applying those same principles of accountability and transparency to their hiring practices and company culture.

With so many new choices coming in 2019, there should be something for everyone. If you haven't already experienced one of these trends, keep looking. You'll likely find one in a healthy vending machine near you.

Are you interested in offering healthy snacks and beverages to your employees or students? We can deliver tasty, flavorful and better-for-you options to your New York City workplace break room or school lunchroom. To schedule a product sampling, contact Healthy Vending at 917.572.3671 .