Hauppauge Vending Machines
Healthy Vending Machines Hauppauge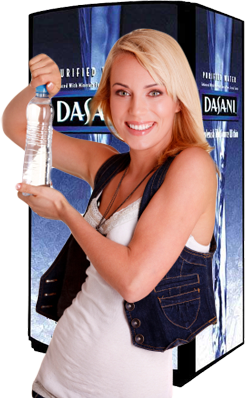 Most traditional vending companies do not include many healthy alternatives in their vending machines. Healthy Vending believes in healthy eating habits. Eating nothing but junk food can negatively affect your health. We got into the vending business because we knew there were plenty of health conscious individuals out there. While we all love a little sugar in our life, its best in moderation. We supply snack vending machines and beverage vending machines filled with items that are low in calories, sodium, sugar, and fat.
Healthy Vending Machines and Services for Your Hauppauge Office
Healthy Snack Vending Machines
Healthy Beverage Vending Machines
State of the art healthy vending equipment (continually upgrading vending machines)
Energy Efficient Vending Machines
Healthy Beverages and Snacks
Schools Vending Machines (we are big on schools vending and will go above and beyond state standards on nutritional restrictions)
Healthy alternatives in the vending machines are not the only benefit for your Hauppauge business. We pride ourselves on providing exceptional customer service. Your machines will never be empty and we are quick to fix any problems associated with the machines. We also supply a wide variety of foods and drinks that are healthy, yet tasty. For example, our healthy snack machines have many similar products to what you would find in a regular machine, only with items that have less sodium, calories, etc.
Start eating healthy. Contact Healthy Vending today to learn more.